Long Chocolate 250gr Gift Box Vegan | Be Chocolat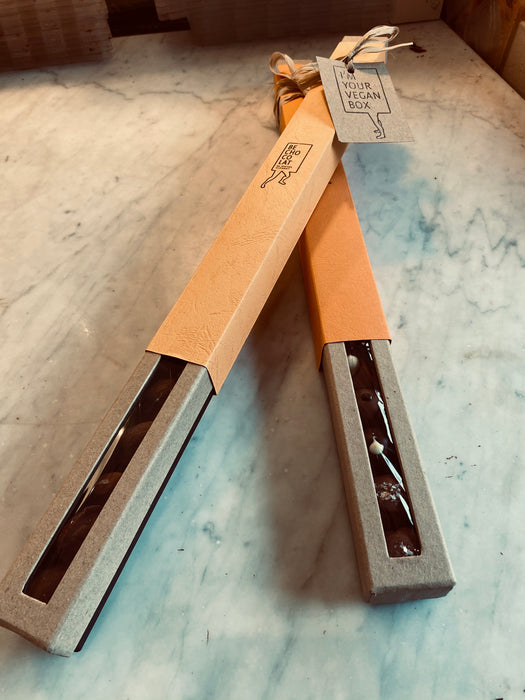 Best-Selling Super Long Vegan Chocolate Gift Box
Experience the allure of vegan chocolate with our 250gr Long Chocolate Gift Box. Handmade in our Brighton store, these chocolates are a celebration of flavour and ethics. We use responsibly sourced cocoa and eco-friendly packaging to ensure your guilt-free indulgence.
This box offers a unique and surprising shame which is sure to make a delightful gift! 
Vegan-friendly assortment

Handcrafted in small batches

Sustainable cocoa sourcing

Environmentally conscious packaging

Personalized messages available
Dive into the deliciousness of Vegan Caramel and the intensity of Dark Hazelnut Praline Stick. Why not add some Chocolate Covered Ginger for a taste adventure?
Order yours today and give the gift of Be Chocolat.